GEMINI SELF POWERED HYDROSTATIC TANK CONTENTS GAUGES
TYPE: ES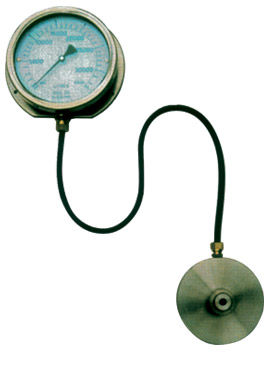 Widely used for both marine and industrial applications, the ES is a sensor offered in a range of materials which include Mild Steel, Brass, Stainless Steel (316). The sensor has a ¾" BSP female coupling fro easy installation to the storage vessel
---
TYPE: I.M.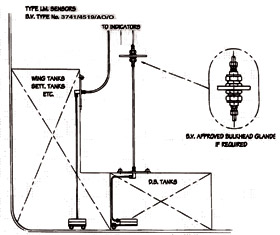 The I.M. Sensor has been designed for the Marine Market in which to serve a wide range of on board level applications.

Sensors can be manufactured from Mild Steel, Brass or Stainless Steel (316), for such liquids as Heavy Fuel Oil, Diesel Fuel and Lub Oil to Potable, Bilge or Sea Water.

Each sensor comes complete with its own mounting bracket and fixings, tank sealing flange and gasket.

Where indicators are required to be mounted in a separate compartment away from the tank, approved Bulkhead/Gland system is available which reduces and simplifies installation, the Bulkhead coupling only requires a small aperture for passage between compartments. Burean Veritas type approval certificates are in place for these glands.

The gland, complete with bulkhead coupling and sealing washer maintains the gas and water tight integrity of the bulkhead. All Marine gauges are overload protected.
---