TWIN BEAM SEARCH LIGHTS - OUR VISION FOR THE FUTURE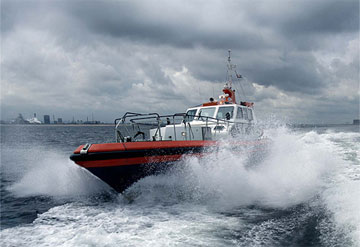 Pilot boat fitted with our model 100 TwinLite
TwinLite
Our Twin Beam, Twin Head, Marine Searchlights are designed for use in all weathers. The Double Headed Remote Controlled Marine Searchlights have been supplied to marine professionals all over the world since the mid 1990's.
The Dual Head Searchlights are designed for operation as Combination Navigation and Search-Rescue for situations in the harshest of marine conditions. These commercial marine searchlights are fast becoming the updating of traditional Searchlights in modern fleets.
Model 100 2X6" DIA
Available in:

reflector Dia 150mm (6")
2 x halogen 250w
1800/1800m* range
2.1m candela



Model 200 2X8" DIA
Available in:



200 showing ultra violet filter

reflector Dia210mm (8")
2 x halogen 250w
2200/2200m* range
3.3m candela




Model 300 2X15" DIA
Available in:

reflector Dia380mm (15")
2 x HMI 575w
4000/4000m* range
64m candela



Key chart
2 x white lights
1 x white light
1 x uv light
2 x uv lights
Our TwinLite Twin Head Marine Searchlights offer you;
Cable less 360 degree non stop movement.
Independent means of focussing each light
Independent on – off to operate each light
Variety of lamps, Halogen, HMI, Xenon.
Variety of voltages
Direct control from one joystick
Slave units for bridge wings
Various combinations of Lights, white/white, white/u-v, u-v/u-v.
Home position for parking.
Range of controllers, Joystick, Touch Screen, wireless
Model 100, manufactured with Stainless Steel covers
Model 200 & 300 manufactured with Stainless Steel covers
All internals from marine friendly materials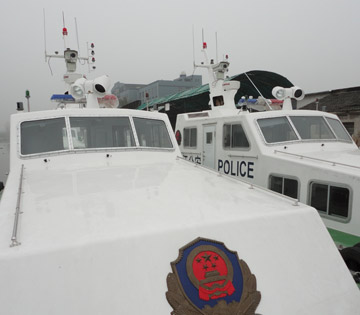 police boats fitted with our model 200 TwinLite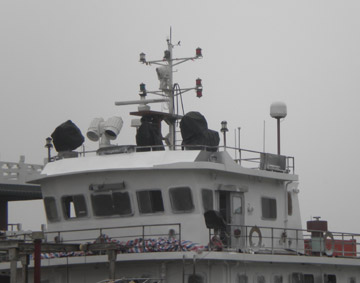 Commercial boat fitted with our model 300 TwinLite

Please click on 'play' to view a movie of 360° searchlight in operation.

If you are having trouble viewing the movie please click here for wmv format or here for mp4 format.